ABC Michigan
Construction Training Opportunities
Ready to expand your skillset?
Associated Builders and Contractors (ABC) is a national trade association that helps its members develop and expand their trade skills, win construction work and deliver that work safely, ethically and profitably. This national organization represents over 21,000 chapter members and helps individuals pursue meaningful careers that advance their potential and build strong communities. Tens of thousands of apprentices and craft students train in more than 20 construction crafts through a national ABC network of 75 chapter offices across the country. Membership is available to all businesses in the construction industry that believe in the Merit Shop philosophy.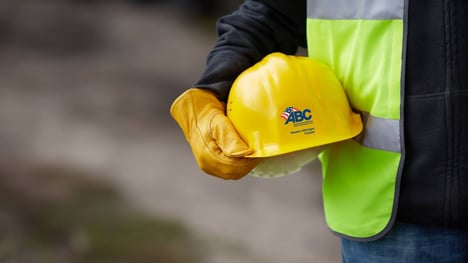 Associated Builders and Contractors of Michigan (ABC Michigan) is supported by three local chapters: Greater Michigan, Southeastern Michigan and Western Michigan. Both the West Michigan and Southeastern Michigan chapters are partners of Michigan Construction, and are actively involved in career development that supports the construction industry, for both their members as well as individuals.
The Southeast Michigan Construction Academy (SEMCA) is an educational organization on a mission to train tomorrow's construction workforce to be skilled, motivated, and safety conscious. The SEMCA apprenticeship program includes four years of trade-specific training in electrical, carpentry, sheet metal, HVAC and/or roofing. Instructors assist students in hands-on workshops and skilled assessments as well as classroom learning. SEMCA offers four training locations: Madison Heights, Lapeer, Monroe and Adrian. The electrical, sheet metal, HVAC and roofing programs are four-year programs, while the carpentry program is a one-year program. Students attend class for three hours, twice a week from 6:30 p.m. - 9:30 p.m.
ABC West Michigan offers a wide range of programs and services for education and training, professional development and networking, political advocacy and cost-saving benefits. Although they are a membership-based association, ABC West Michigan offers these programs as a value-added benefit to both members as well as non-member individuals pursuing a meaningful career in construction. Because of their knowledge and expertise, they are recognized as one of the leading organizations representing America's business community and the merit shop construction industry.
Click below to learn about training opportunities with ABC Michigan.