Mixer Drivers
Battle Creek, Kalamazoo, Wyoming, and Freemont, MI
Consumers Concrete Corporation is currently looking for Mixer Drivers at all of their locations.
At Consumers Concrete customer satisfaction is our highest priority. Our team of professionals offers the most supportive, pro-active, person-to-person customer care you'll find in this business, or anywhere for that matter. Consumers' is also proud to maintain the largest in-house product development, testing and quality control laboratory of any manufacturer in the state of Michigan. And we don't cut corners when it comes to purchasing our equipment either. Our state-of-the art equipment means we can offer our customers the best service available.
Maintaining these amazing standards is not easy. At Consumers Concrete we employ the most innovative, creative and technically competent people we can find. While most of our people have been with us for many years, we're always looking for talented newcomers. If you want to work with industry leaders and think you would be a good fit with our organization, please contact us.
Desired Qualifications:
Must have valid CDL
Ability to lift 50 pounds regularly
Customer service approach
Solid work history, driving record
Benefits of Working for Consumers Concrete Corporation:
Benefits and no health premium payroll deductions
Will train the right candidate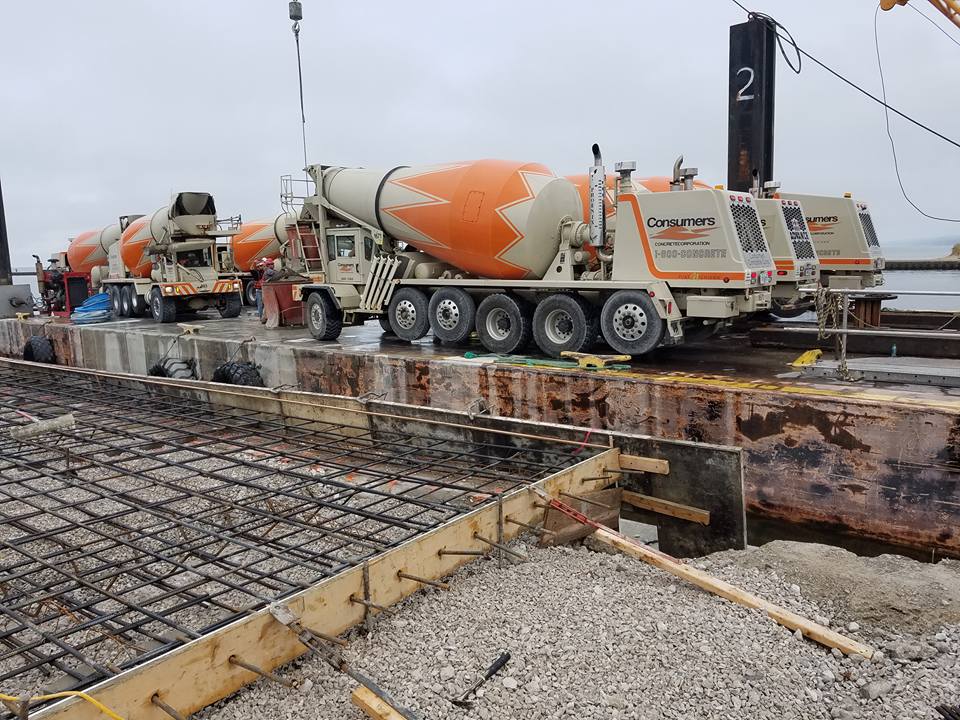 A Good Job
Starts with a Great Employer
Consumers Concrete Corporation began as a sand and gravel operation in 1933. In continuous operation since then, they have expanded into the regions premiere ready mix and concrete products manufacturer. Consumers Concrete has developed exciting branded concrete designs that add real value to their customer's projects.