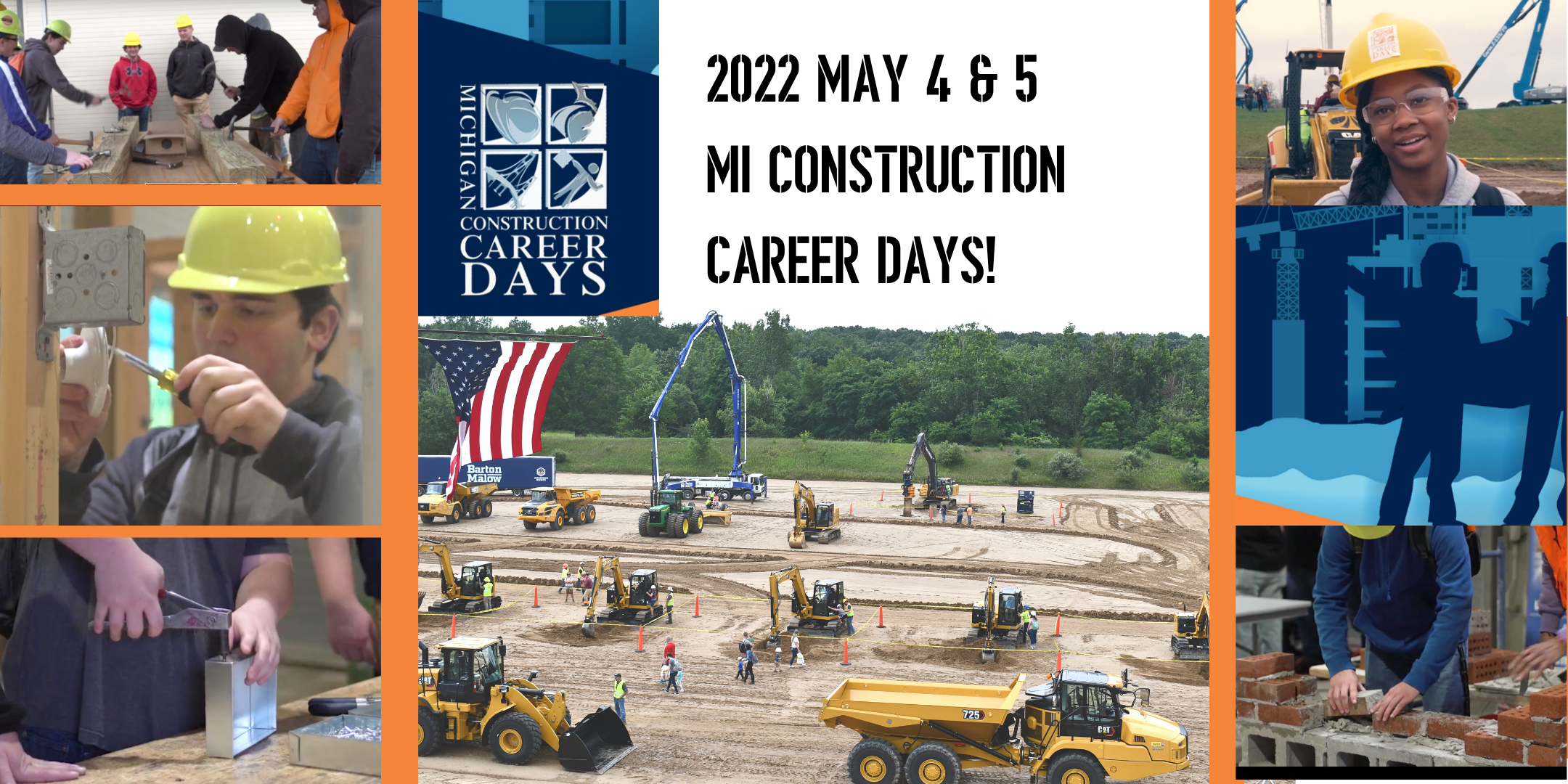 MICCD IN PERSON EVENT
MAY 4-5, 2022
We have returned to an in-person event! Two days of exploration are planned for students from around the State of Michigan can explore and begin relationships to build their futures! Youth will learn from real construction professionals, meet with Michigan colleges' and universities' construction-related programs, actively participate in hands-on indoor and outdoor construction demonstrations and operate heavy equipment.
For event information, visit www.michiganccd.com or contact: info@michiganccd.com
Host Location:
Operating Engineers 324 Construction Career Center 275 Highland Street, Howell, MI
The Michigan Construction Career Days (MICCD) is free and open to all 7th-12th grade students, along with their instructors, administrators, and chaperones. Event registration is required.
Event registration has closed as of APRIL 22, 2022. Both days are at event capacity.
WHAT IS MICCD?
Since 2008, MICCD is Michigan's premiere construction career exploration event. Based on the National Career Day model, MICCD provides Michigan's young people a chance to experience construction up-close, getting the chance to use real tools, materials, and heavy equipment under the direct guidance of construction professionals from all sectors of the industry. These young people will not only see what construction is but also learn of the training and education paths to secure the good-paying jobs a career in construction provides.