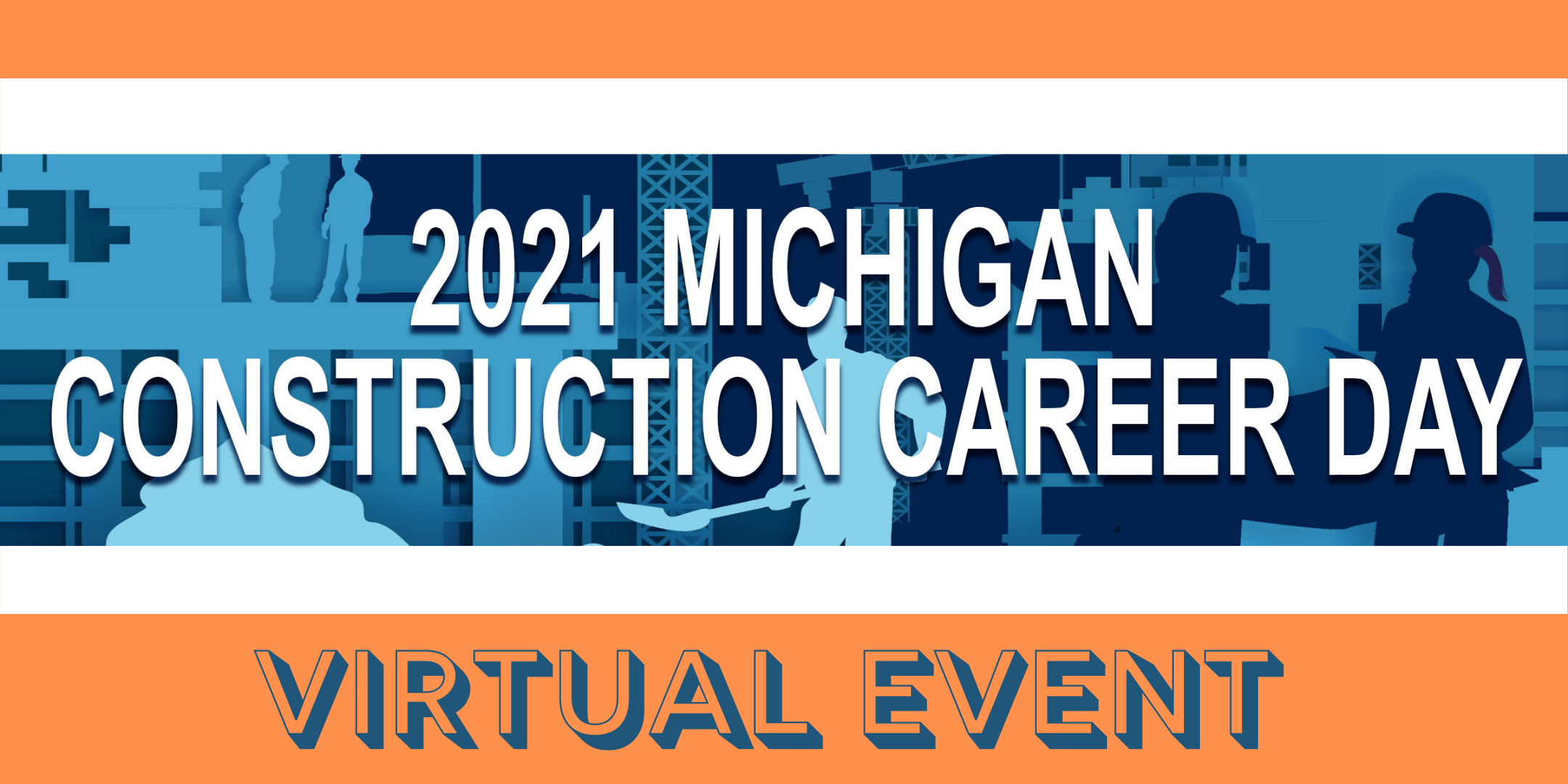 MICCD VIRTUAL EVENT - MAY 6, 2021
HOURLY - 8:00am | 9:00am | 10:00am | 1:00pm | 2:00pm
Private chats for career educators or students are available to be booked during the break between 11:00 am - 1:00 pm with all of our trades, contractors, and colleges in short time blocks.

All Sessions are open and are the same. Live people will be at the virtual booths, ready to connect with YOU on careers in the Construction Industry through Apprenticeship pathways!


FOR STUDENTS
Learn about employers, trades & colleges in the construction industry
Win exciting prizes
Compete with other students in challenges
FOR EDUCATORS
Real-life applications of career curriculum!
Earn 1 SCECH hour by registering
Choose the time that works for you!
FOR VENDORS | EXHIBITORS
Real-time connection with teachers and students.
Virtual showcase of your organization.
Connect with Michigan's future workforce from around the state!
WHAT IS MICCD?
Since 2008, MICCD is Michigan's premiere construction career exploration event. Based on the National Career Day model, MICCD provides Michigan's young people a chance to experience construction up-close, getting the chance to use real tools, materials, and heavy equipment under the direct guidance of construction professionals from all sectors of the industry. These young people will not only see what construction is, but learn of the training and education paths to secure the good-paying jobs a career in construction provides.