Diesel Mechanics
Davison, Michigan
Mersino Dewatering
is
seeking motivated and experienced diesel mechanics to join its team of dedicated employees. Mersino is a single source for pumping services, contract dewatering, one-pass trenching, power generation and drilling
. If you're interested in working in the dewatering construction industry, Mersino is the place for you!
Mersino Dewatering is an Equal Opportunity Employer.
Desired Qualifications:
Must have high mechanical aptitude.
Must be able to pass a drug test and DOT physical.
Attendance is of the utmost importance, along with punctuality.
Have the ability to take direction and work in a team-environment.
Have the ability to work extended hours, 5-6 days per week.
Have a high degree of integrity and take pride in your work.
Class A CDL is a plus.
Benefits of Working for Mersino:
Highly competitive base pay, paid weekly
Medical, dental, and vision insurance
Life Insurance Policy
401(K) package with employer match
Paid Holidays in season
Promotions from within
Fill out the form to connect with Mersino Dewatering!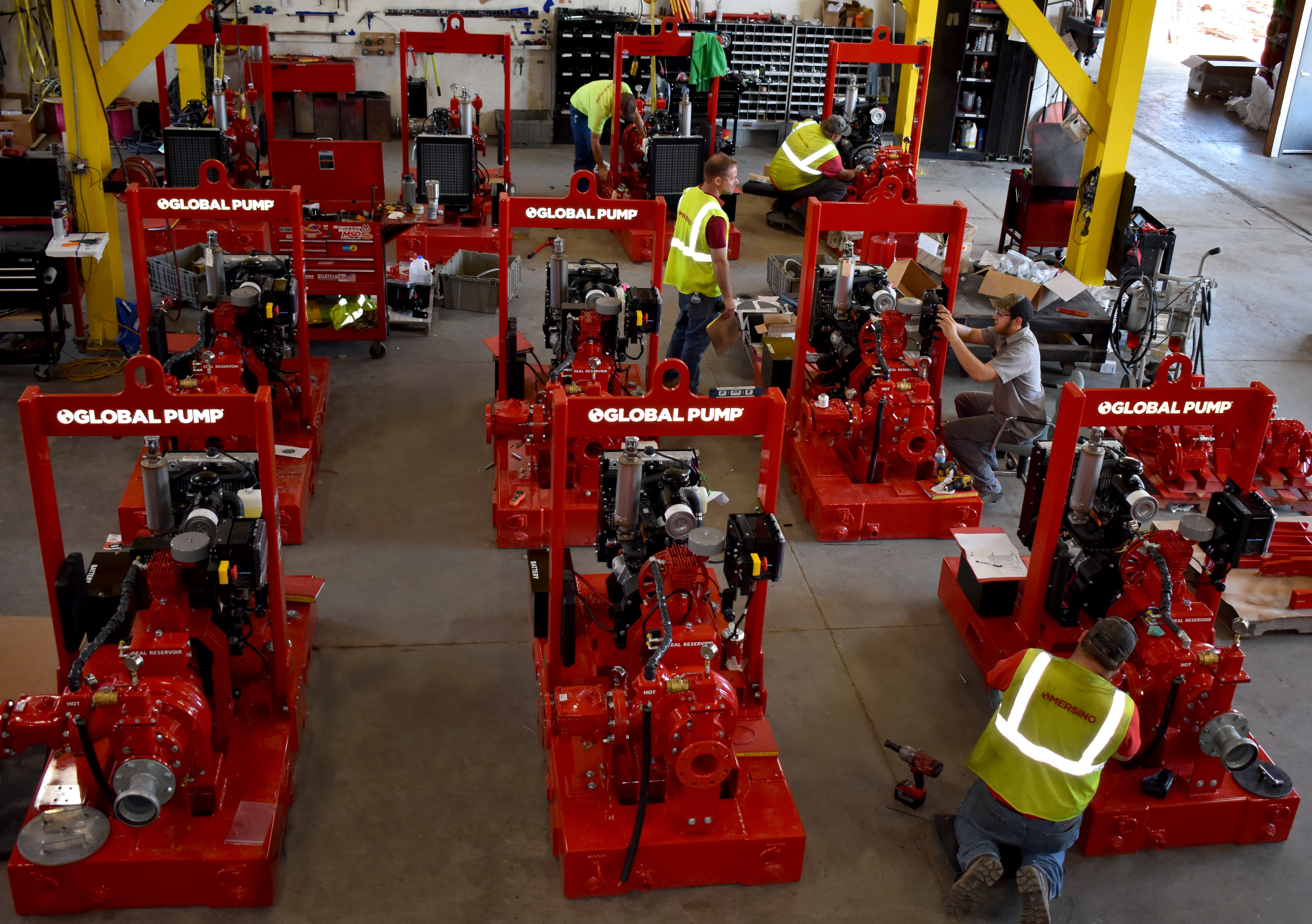 A Good Job
Starts with a Great Employer
Founded in 1988 by Rod Mersino, coming from an extensive background in specialized drilling and construction site dewatering, Mersino Inc. has evolved into a multi-faceted corporation able to engineer and deploy a full-service approach to groundwater control and pumping solutions. Mersino considers its people, the Mersino Team, as our most valuable asset and strives to maintain a culture that inspires dedication to customer service. Whether a planned project or an emergency response, Mersino, available globally, is positioned to meet client challenges with expertise, equipment, and service anytime, anywhere. Mersino's array of services is reflected in its slogan, "The Only Full-Service Solution."
Mersino is an equal opportunity employer and all qualified applicants will receive consideration for employment without regard to race, color, religion, sex, national origin, disability status, protected veteran status, or any other characteristic protected by law.